Alex Stepney: José Mourinho is the man for the job
Alex Stepney will go down as a Manchester United legend and as one of the greatest goalkeepers to grace Old Trafford. 539 appearances. 175 clean sheets. 12 years in between the sticks for United.
In 1966, Sir Matt Busby signed Stepney from Chelsea for a fee of £55,000; a world-record transfer fee for a goalkeeper at that time.
He made his debut against rivals Manchester City at Old Trafford and kept a clean sheet in a 1-0 victory. Fast forward to May 1967, and United were crowned League Champions; their fifth under Busby.
Dennis Law finished as the clubs top scorer with 23 goals in the league (25 in all competitions) but it was the efforts of Mitcham man Stepney that Busby recognized as "the single most important factor behind our championship in 1967."
A year later, he was part of the European Cup winning team which earned eternal glory at Wembley. With the tie tensely deadlocked at 1-1, Stepney denied Eusebio a winning goal to bring the game to extra-time. The rest, as you know, is history.
READ MORE: Norman Whiteside tells Red Devil Talk the three United players he wishes he had played with
Last week, I managed to get in touch with Alex and we discussed Sir Matt, José Mourinho and how United can de-throne our noisy neighbours.
For many, Busby is the greatest manager to have walked the touchline. His legacy and presence still lives on at the club to this day. Upon arriving at Old Trafford, Stepney states it was the respect that Busby showed towards everybody; staff and players alike, which ultimately won the trust of everybody at the club, "the first thing I realized about Sir Matt was his man-management skills. They were exceptional; and not only in the dressing room, but throughout the entire club. There is only one word for that: respect. It was that trait that made him a winner to all of us. I would say that was his best attribute."
Of course, the European Cup victory in 1968 coincided with the ten-year anniversary of the Munich air tragedy; and the players were in no doubts as to what they had to do on that famous night in May. The tragedy wasn't spoke about, but make no mistake: it lingered in the background of everybody's mind. This was the crowning glory of Sir Matt's legacy after rebuilding his team in the aftermath of Munich.
"Munich was never mentioned in the build up to the game. However, I think that all of the players realised individually how much it would mean to everybody involved; staff, families and of course, the supporters. Everybody wanted to finish what Sir Matt had started so I think that the European Cup victory was important for the club", said Alex.
What a special team Busby had built. From League Champions in '67; to conquering Europe the following year, it was a team comprising of players that could grace any era of football. So, what was it like to play with what would later be dubbed 'The Trinity'?
"Denis missed the final in 1968 through injury, but we had three B'allon d'Ór winners (Law, Charlton & Best) in our squad that year. It was just amazing to be part of a team with such fantastic players," Stepney said.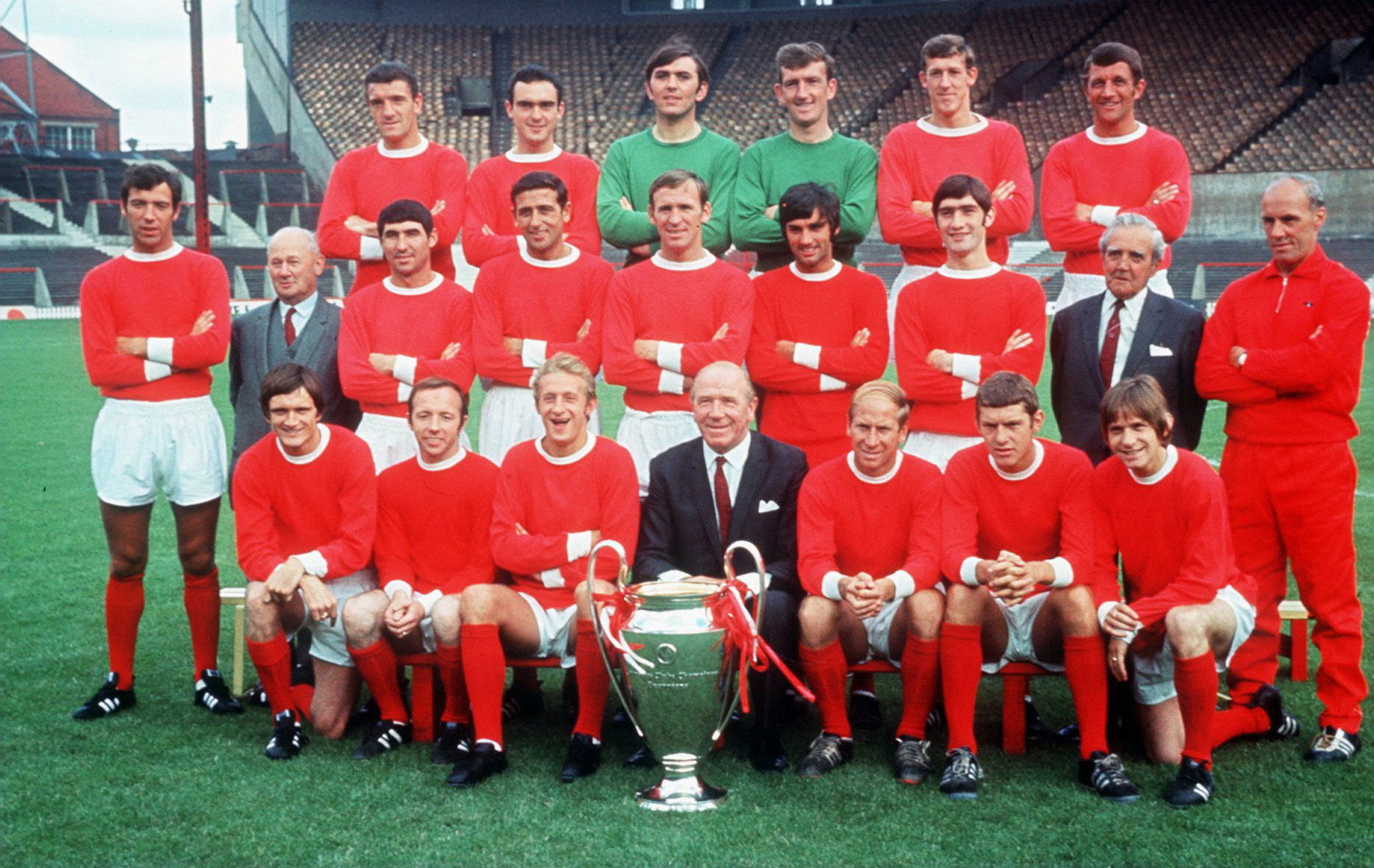 From speaking to a lot of Manchester United fans, there is undoubtedly mixed views among the Old Trafford faithful when it comes to José Mourinho. There are a number of growing question marks over his tenure for many of the supporters; the style of football, signings, as well as the treatment of Marcus Rashford & Anthony Martial.
However, Alex, who is still involved at Old Trafford, insists that it is not all doom and gloom and is in no doubt that the club are heading in the right direction, "I am involved on match days doing hospitality which is great, as I can keep in touch with ex players; and I honestly do think that there has been progression under José Mourinho."
Further, he is of the opinion United will re-claim their position at the top of English football, but added that it is not a quick fix, and will take time.
"The game has changed from my day. When I think back after the Sir Matt days; it took a long time until Sir Alex was appointed. Similarly, it took Ferguson a while to get it right. I believe if given time that we will be back again where we belong with Jose", Stepney said.
"I think we have the right manager to de-throne City. If any man can do it, it will be Jose: he has done it before".
What do you think?
FOLLOW RED DEVIL TALK ON TWITTER
Alex has many stories to tell about his career in football and is a great personality for events. He is available as an after dinner speaker at business and sporting events. To book Manchester United legend Alex Stepney for your event as an after dinner speaker, you can get in touch with him via email: contact@alexstepney.com
(Photo by Getty Images for BetFair)